Tagaytay Clifton Resort Suites Reviews
Tagaytay Clifton Resort Suites is a world class undertaking of Citi Global Realty and Development. The one company that brought you TAgaytay Fontaine Villas. This is a 3.2 Billion project at the center of Tagaytay. This Condo-Hotel rises to the challenge of bringing metro living in Tagaytay. Experience modern licing in Tagaytay without the hassle of traffic and pollution!
This Resort offers a great 'living a holiday' themed community where there's a lush greenery and free wide open spaces. The roof deck will always be a favorite among palces where the air is fresher and the breeze cooler – plus the view is magnified. This is a place so beautiful and you want to spend night and day with friends, family and your loved one.
Tagaytay Clifton Resort Suites offer 15 to 25 sq meter units. These units can be combined to provide more room for accommodation. These units are operated as hotels and are managed by 'real' hotel operators. This is a resort you have to buy – and is a good investment. You get to have some returns when you are away from your unit.
Offered along with these units are the grand water feature, cabanas, a courtyard, a clubhouse, garden, fitness center, playground, ampitheater and a library ( I am not really sure if a library is still useful though, maybe for some silent and real quiet time). There's also room for events like weddings and big parties. You can be sure that only the best of services will be catered to your needs for such occasions.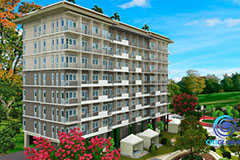 Amenities and Special Attractions of Tagaytay Clifton Resort Suites
Clubhouse
Cabana
Fitness Center
Library
Swimming Pool
Ampitheatre
Children's Play Area
Tagaytay Clifton Resort Suites Rates
Tagaytay Clifton Resort Suites Contact details and Address
Address:
Telephone Number: 1-866-662-7010
Mobile Number:
Inquiries:
E-Mail Address: info@tagaytaycliftonresortsuites.com
Website: http://www.tagaytaycliftonresortsuites.com/