Pura Vida Resort and Hotel Tagaytay Reviews
Pura Vida Resort and Hotel in Tagaytay offers tranquility and adventure for your Tagaytay holiday. Pura Vida, literally meaning pure life in Spanish, is a treat for your trip. Pura Vida is an exclusive hideaway in Tagaytay. This Resort Hotel offers a great view of Taal Lake and Volcano. The Taal Volcano is the world's smallest active volcano, and maybe the only one in the center of a Lake.
Pura Vida offers a function hall for occasions that require a bigger room. This may be intimate events like weddings, debuts and family milestones. This is a truly beautiful location where you can take advantage of the overlooking scenic view of Taal. The relaxing view of the of Batangas and the greenery itslef will serve as a background for your evetn. The Function hall can handle up to 100 persons. This hall can also cater to corporate events and other activities.
For a smaller group, a pavilion is also available. This can also serve as a lounging area and is in close proximity with the swimming pool.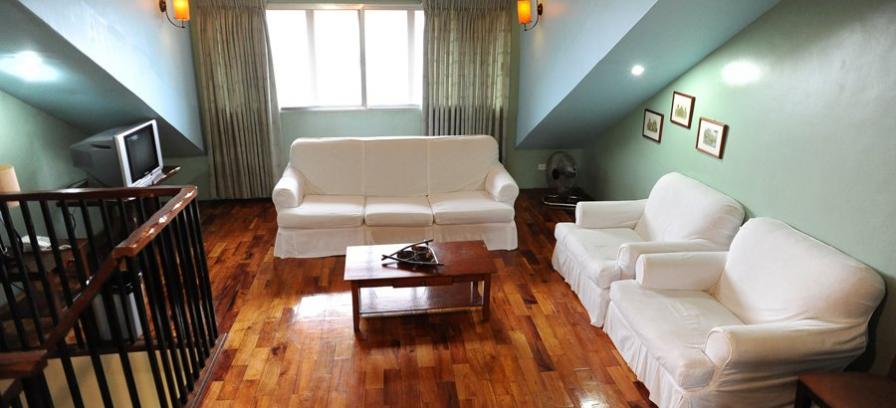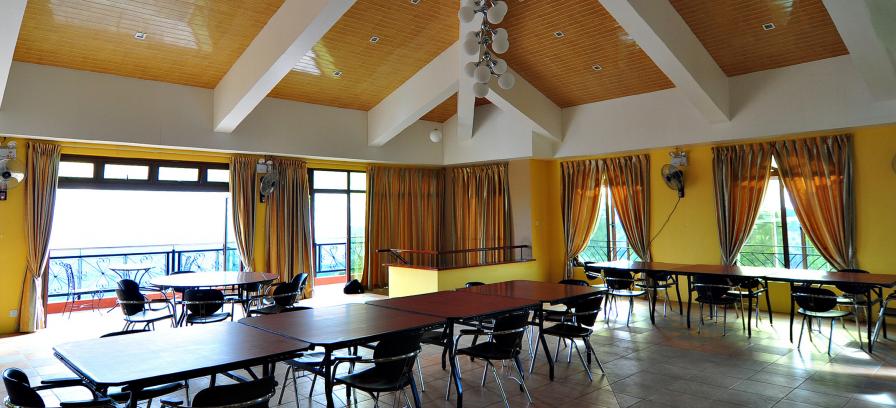 Amenities and Special Attractions of Pura Vida
Pavillion
Function Hall
Swimming Pool
Pura Vida Resort and Hotel Tagaytay Rates
Room Names
Rates/Night
Features
Capacity
Inclusions
MADRID
P2,500.00
1 QUEEN SIZE BED WITH CABLE TV,AIRCON BATH TUB & INTERCOM
2 ADULTS

ROOM ACCOMODATION
FREE USE OF SWIMMING POOL
FREE WIFI CONNECTION WITH BREAKFAST

VALENCIA
P2,500.00
2 SINGLE BEDS WITH CABLE TV, AIRCON & INTERCOM
2 ADULTS

ROOM ACCOMODATION
FREE USE OF SWIMMING POOL
FREE WIFI CONNECTION

SEVILLA
P3,000.00
2 SINGLE BEDS WITH CABLE TV, AIRCON
REF,VERANDA & INTERCOM
2 ADULTS
2 KIDS

ROOM ACCOMODATION
FREE USE OF SWIMMING POOL
FREE WIFI CONNECTION WITH BREAKFAST

BARCELONA
P3,500.00
1 QUEEN SIZE BED WITH CABLE TV,AIRCON REF,VERANDA, BATH TUB & INTERCOM
2 ADULTS

ROOM ACCOMODATION
FREE USE OF SWIMMING POOL
FREE WIFI CONNECTION WITH BREAKFAST

ZARAGOZA
P3,000.00
2 SINGLE BEDS WITH CABLE TV,AIRCON REF, VERANDA & INTERCOM
2 ADULTS
2 KIDS

ROOM ACCOMODATION
FREE USE OF SWIMMING POOL
FREE WIFI CONNECTION WITH BREAKFAST

ALTEA
P2,500.00
1 QUEEN SIZE & 1 SINGLE BED WITH CABLE TV, AIRCON & VERANDA
2 ADULTS
2 KIDS

ROOM ACCOMODATION
FREE USE OF SWIMMING POOL
FREE WIFI CONNECTION

BAZA
P2,500.00
1 QUEEN SIZE & 1 SINGLE BED WITH CABLE TV, AIRCON & VERANDA
2 ADULTS
2 KIDS

ROOM ACCOMODATION
FREE USE OF SWIMMING POOL
FREE WIFI CONNECTION

CORDOBA
P3,500.00
2 QUEEN SIZE BEDS WITH CABLE TV, AIRCON & VERANDA
4 ADULTS

ROOM ACCOMODATION
FREE USE OF SWIMMING POOL
FREE WIFI CONNECTION

DENIA
P1,750.00
2 SINGLE BEDS WITH CABLE TV
2 ADULTS
2 KIDS

ROOM ACCOMODATION
FREE USE OF SWIMMING POOL
FREE WIFI CONNECTION

EL BURGO
P2,500.00
2 SINGLE BEDS WITH CABLE TV, AIRCON & REF
2 ADULTS
2 KIDS

ROOM ACCOMODATION
FREE USE OF SWIMMING POOL
FREE WIFI CONNECTION
Pura Vida Resort and Hotel Tagaytay Contact details and Address
Address: 5795 Sampaguita St. , Lakeview Subdivision, Crossing Mendez, Tagaytay City
Telephone Number: (046) 413-3848
Mobile Number:(63) 918 8429829 | (63) 922 8429829
Inquiries:
E-Mail Address: puravidaresort@ymail.com
Website: http://www.puravidaresort.net/